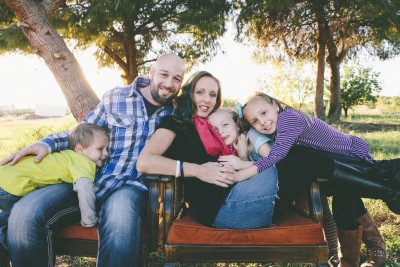 I am a pastor, speaker, strategist, and ministry consultant at Tony Morgan Live. I have a passion for helping churches make vision real. So most of what I write about focuses on helping churches and ministry leaders understand, and take steps to make their God breathed dreams become reality.
For more than 12 years I have served on the senior leadership teams of some of the nation's leading mega-churches. Currently, I serve as an Executive Pastor at Sun Valley Community Church, a large multi-site church located in the Phoenix area.
I have been married to my wife Lisa for more than 16 years. Together we have three children Kennedy, Mia, and Lincoln…oh, and one more on the way!
For fun I enjoy golfing, fishing, and I have an unhealthy obsession with Florida Gator Football.
I typically post one or two times a week and you can easily sign up here to make sure you don't miss any posts:
Top Posts
If you are checking out my site for the first time you may want to begin with some of my more popular posts. This will help you get a feel for both my style and some of the content that you'll find here. Below are a couple of posts by category:
Leadership: "What Your Pastor Isn't Telling You"
Staffing: "Why Church Staff Change Churches"
Spiritual Formation: "When Life doesn't go According to Plan"
Creative Arts: "5 Reasons We Started from Scratch with our Website"
Volunteers: "Building and Leading a Volunteer Organization"
Family: "3 Lessons from 16 Years of Marriage"
Contact
If you'd like to, you can connect with me and contact me via email or follow me on Twitter or Facebook.
Disclaimer
This website is my personal blog. The opinions and ideas that I express here are not necessarily representative of those of my employer or any other organization that I am associated with. All content on this blog is on an as-is basis and I make no claims as to its accuracy, validity, completeness or how current it is. I will not be liable for any errors or omissions, or any losses, injuries, or damages arising from its use.